Best Buy Electronic Dual PS2 game joystick button module for Arduino
80.00 SAR
لبنات البناء الإلكترونية وحدة زر عصا التحكم في لعبة PS2 المزدوجة لـ Arduino joystick
Description
Electronic Building Blocks Dual PS2 Game Joystick Button Module for Arduino
Are you ready to take your Arduino projects to the next level with interactive gaming controls? Introducing the Dual PS2 Game Joystick Button Module, a versatile component that enables you to seamlessly interface PlayStation 2 (PS2) game joysticks with your Arduino microcontroller board. Whether you're a seasoned Arduino enthusiast or just starting out, this module offers an accessible and convenient way to infuse your projects with PS2-style joystick control.
Table of Contents
Introduction
Key Features
Arduino Compatibility
Simple Integration
Technical Specifications
Pin Configuration
Applications
Package Includes
Elevate Your Arduino Projects
To Confirm the Status of a Product Before Making a Payment
Feel Free to Contact Us
Working Guide
Key Features:
Dual PS2 Joysticks: This module is equipped with not one, but two PS2 game joysticks, each featuring two-axis analog sensors capable of detecting movement along the X and Y axes. These sensors expertly translate physical joystick movements into analog voltage signals, ready to be harnessed by your Arduino. What's more, each joystick also incorporates a built-in push-button switch, adding an extra layer of interactivity to your projects.
Arduino Compatibility: The Dual PS2 Game Joystick Button Module is crafted to flawlessly sync with Arduino boards, making it a superb choice for Arduino developers looking to infuse their projects with joystick control. Whether you're building a gaming console, a robotic creation, or an interactive installation, this module extends a wide range of potential applications right at your fingertips.
Simple Integration: Integration into your Arduino projects couldn't be more straightforward. You typically connect the VCC pin to a 5V power source on the Arduino, the GND pin to the ground, and the VRX and VRY pins to the Arduino's analog input pins. Additionally, the SW pin can be readily linked to a digital input pin on the Arduino to monitor the state of the push-button switch.
Technical Specifications:
Working Voltage: 5V DC
Axes: X & Y
Joystick Type: Button Joystick
Dimensions: 65.1 x 53.8 mm
Weight: 37g
Pin Configuration:
VCC: 5V supply
GND: Ground
VRX: Analog voltage outputs for the X axis
VRY: Analog voltage outputs for the Y axis
SW: Switch output for the push-button
Applications:
The possibilities are boundless with the Dual PS2 Game Joystick Button Module. Here are just a few of the many applications:
Gaming-Related Projects
Robot Control Systems
Remote Control Applications
Projects Requiring Precise Analog Control Input
Package Includes:
1 x Dual-axis game joystick button module
Elevate your Arduino projects with the Electronic Building Blocks Dual PS2 Game Joystick Button Module. Get ready to unlock the full potential of interactive gaming controls and bring your ideas to life with precision and ease.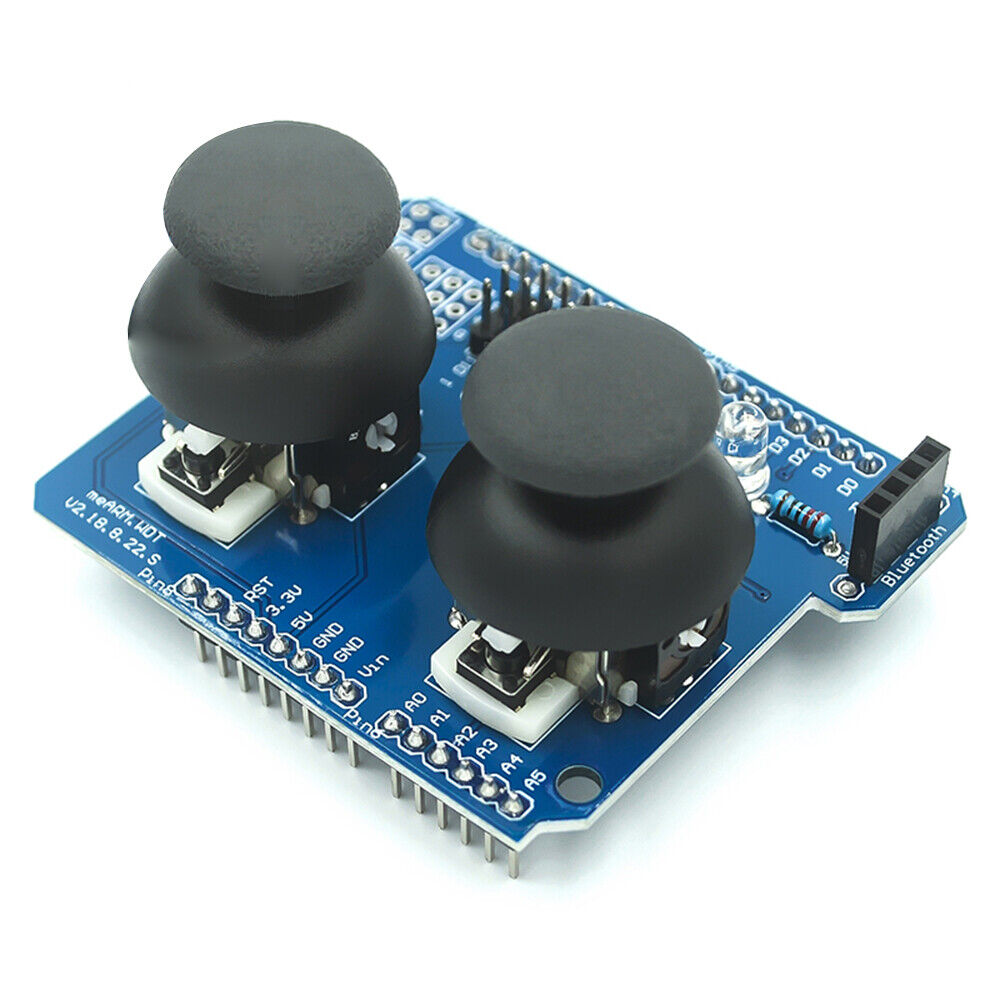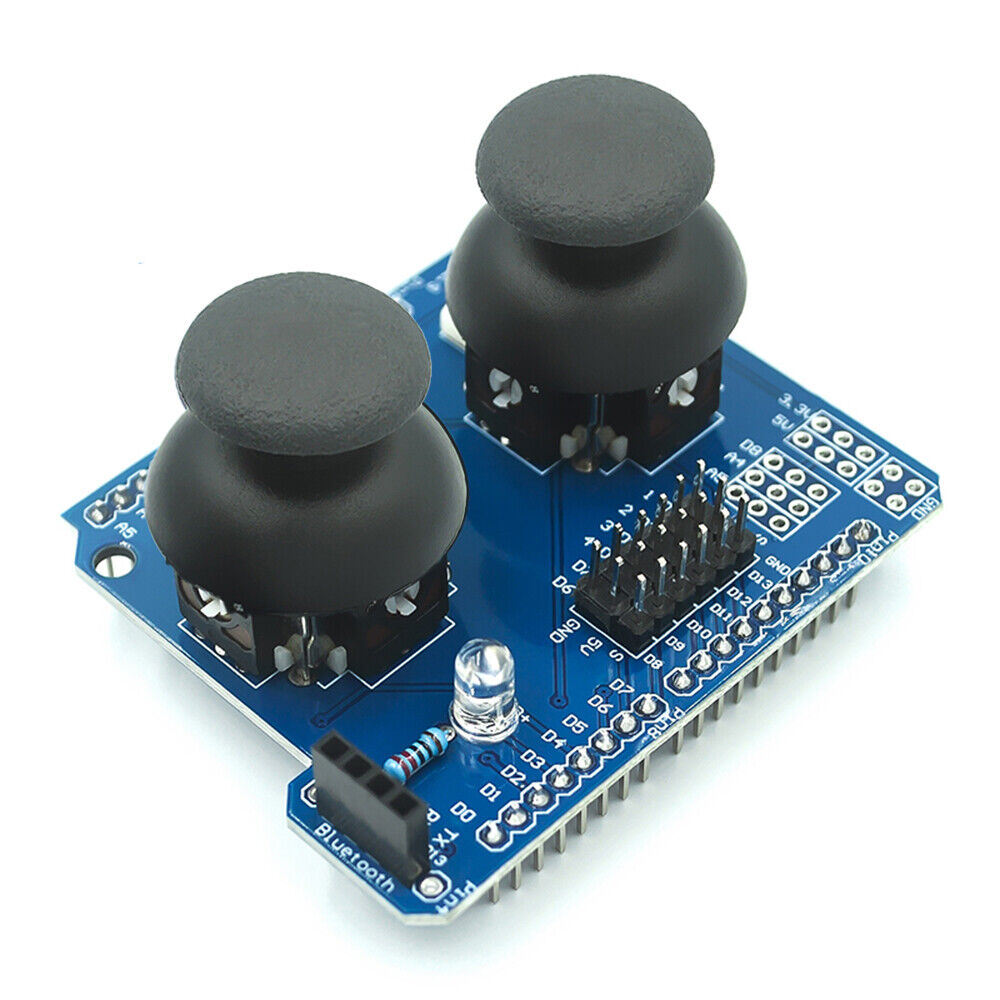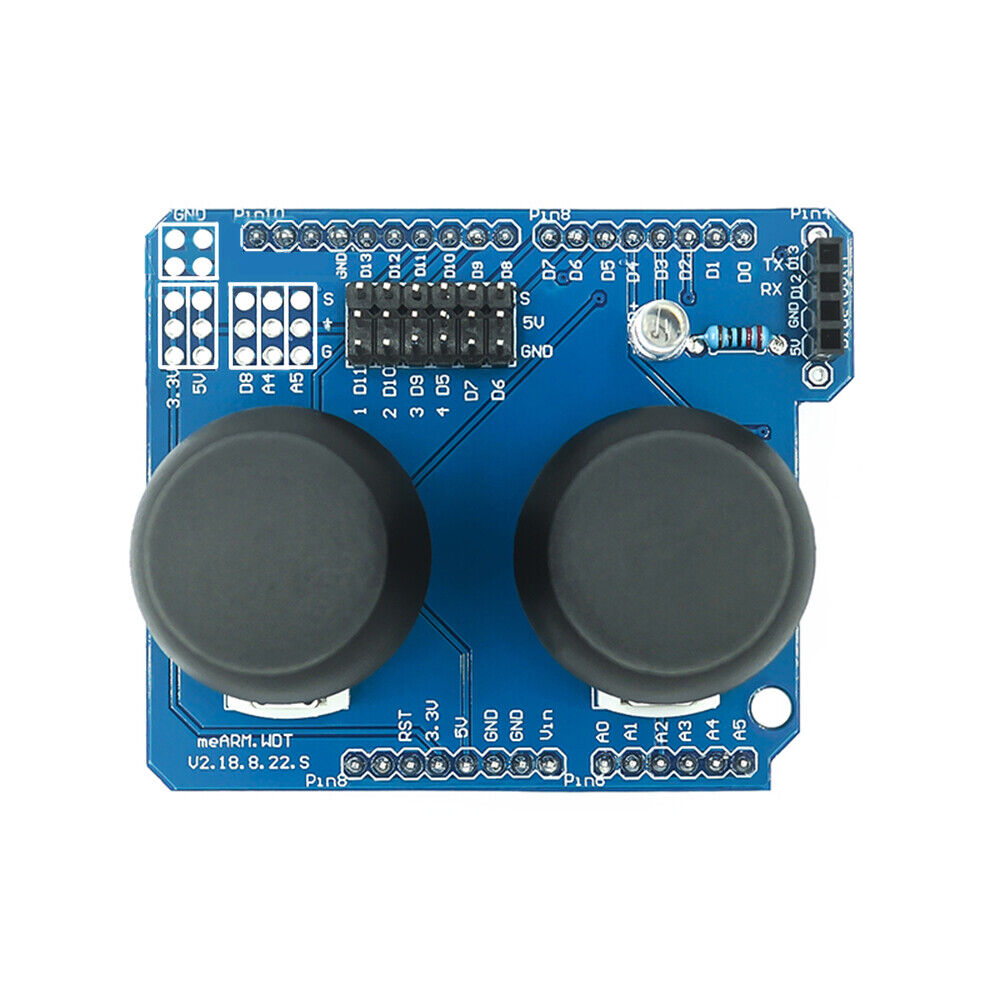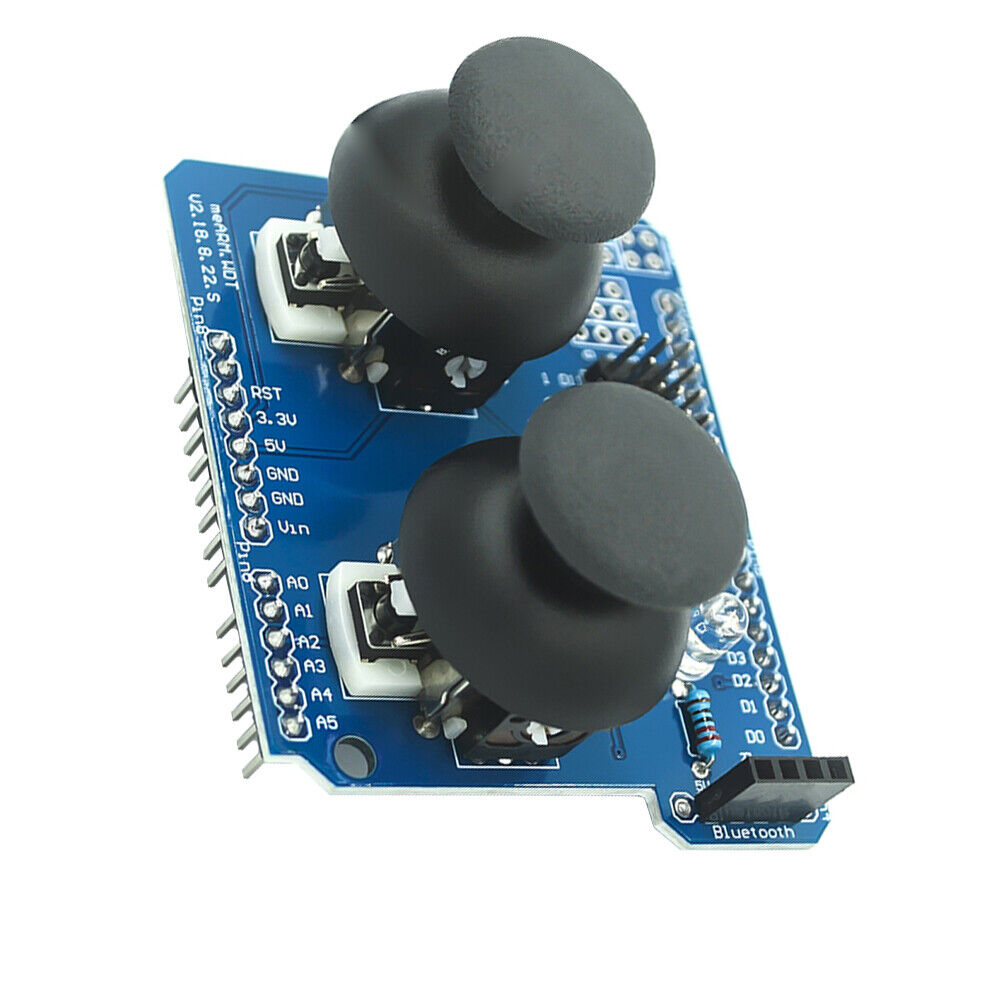 To confirm the status of a product before making a payment, follow these steps:
Review the Product Information: Carefully read through the product details on the website or listing. This includes the product name, description, price, and any specifications or features. Make sure it matches what you intend to purchase.
Check Availability: Verify if the product is in stock and available for purchase. If it's listed as "out of stock" or "temporarily unavailable," it may not be available for immediate purchase.
Contact Customer Support: If you have any doubts or specific questions about the product's availability, quality, or delivery time, it's a good idea to contact the seller's customer support or the online store's customer service. They can provide you with the most up-to-date information.
Read Reviews: Look for customer reviews and ratings, if available. This can give you insights into the product's quality and the seller's reliability.
Check Shipping and Delivery Times: If the product is available, check the estimated shipping and delivery times. Ensure they meet your requirements, especially if you need the product by a specific date.
Payment and Receipt Confirmation: When you're ready to make a payment, review your order details before confirming the purchase. Double-check the product, quantity, price, and any additional fees. Ensure that the payment page is secure (look for the "https" in the URL).
Save Confirmation Emails: After making the payment, save and confirm any order or payment confirmation emails. These can serve as proof of your transaction.
Payment Method Security: Use secure payment methods, such as credit cards or trusted online payment systems. Be cautious of providing personal or financial information over unsecured or suspicious websites.
Return and Refund Policy: Familiarize yourself with the return and refund policy of the seller or online store. This information is crucial in case you need to return the product or request a refund.
Keep Records: Maintain records of all communication and transactions related to the purchase. This includes emails, receipts, and order confirmations.
By following these steps, you can ensure that you are well informed about the product's status and can make a secure and informed payment.
Feel Free to contact us: https://sg966.com/contact-2/
Working Guide: https://www.instructables.com/Connect-and-Use-Joystick-With-Arduino/